As a partner of the association LES PETITES GOUTTES, our mission is also being involved on housework tasks.
---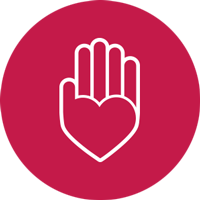 MAKE A DONATION TO THE ASSOCIATION
Sen'Drive Solutions is supporting the LES PETITES GOUTTES which fights against exclusion of vulnerable groups and the protection of talibés (street children). As a partner, Sen'Drive Solutions stands next to the association through different kinds of support: experience sharing, education, volunteering or financial support.
This day, we spent a day full of emotions immersed in Daara (Qur'anic training place for talibés). Our employees took part to the activities to clean the Daaras. It was also an opportunity to make the talibés aware about the danger of the road, basic safety rules to apply for their security on road. Safety being one of the 1st priority of Sen'Drive Solutions.
Solidarity, supportiveness is one the major challenge of the company. we say STOP to exclusions, YES to hope, hope of a future where the street will no longer be an address for any child.