BECOME SEN'DRIVE SOLVER

WHAT'S SEN'DRIVE SOLVER ?
Sen'Drive Solver is first linking solution exclusivelly mobility-oriented to Senegal. Sen'Drive Solutions is offering the possibility to rent your car through its website. All the functionalities are the opportunity to rent your car. All the website functionalities are provided for FREE so you could enjoy all the professionalism and know-how of Sen'Drive Solutions? TOGETHER, we have the power to improve the mobility in Senegal.
HOW IT WORKS
An EASY HANDLING and 100% automated platform.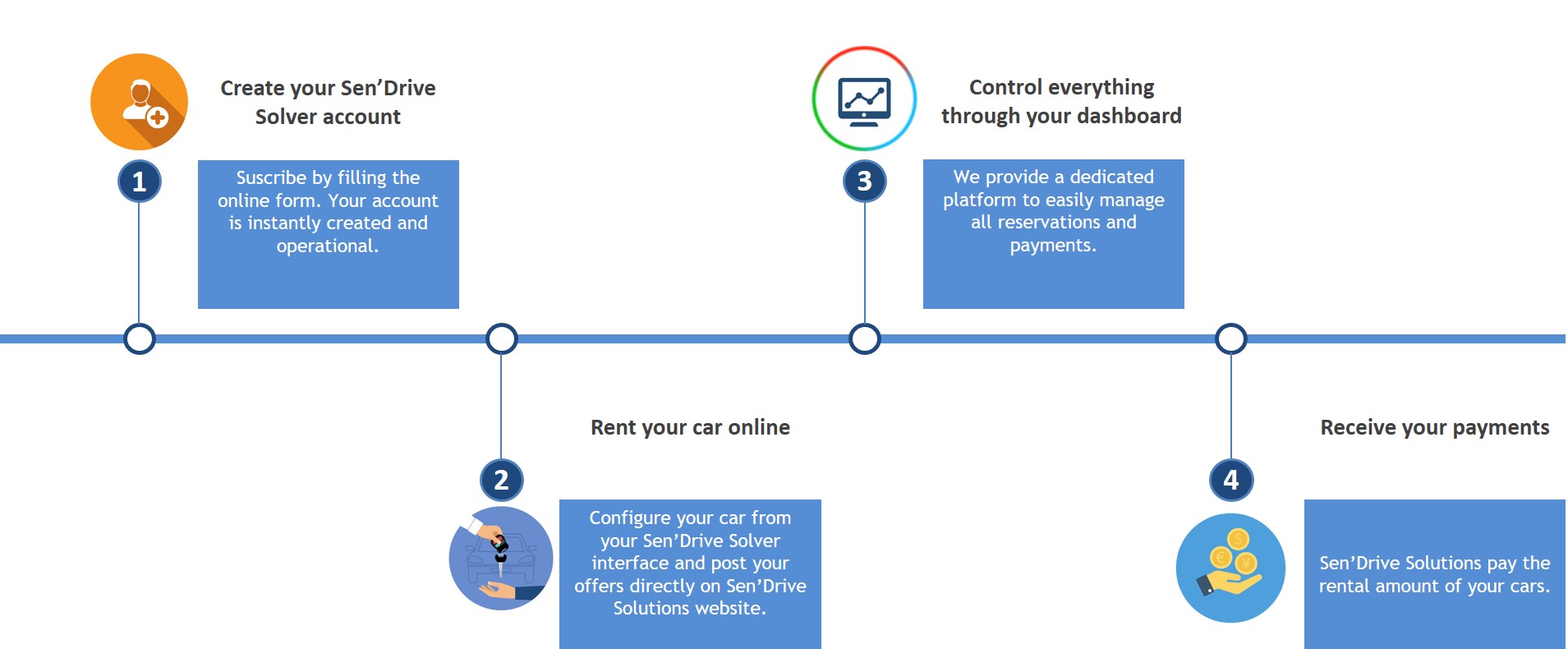 YOUR ADVANTAGES
Request to become Sen'Drive Solutions